A perfect bunch and aromas from the wrapper and foot that almost make you want to eat the cigar it smells so good. Hints of cocoa wrapped in earthy tones of tobacco. A clean clip and a perfect draw speak of great things to come.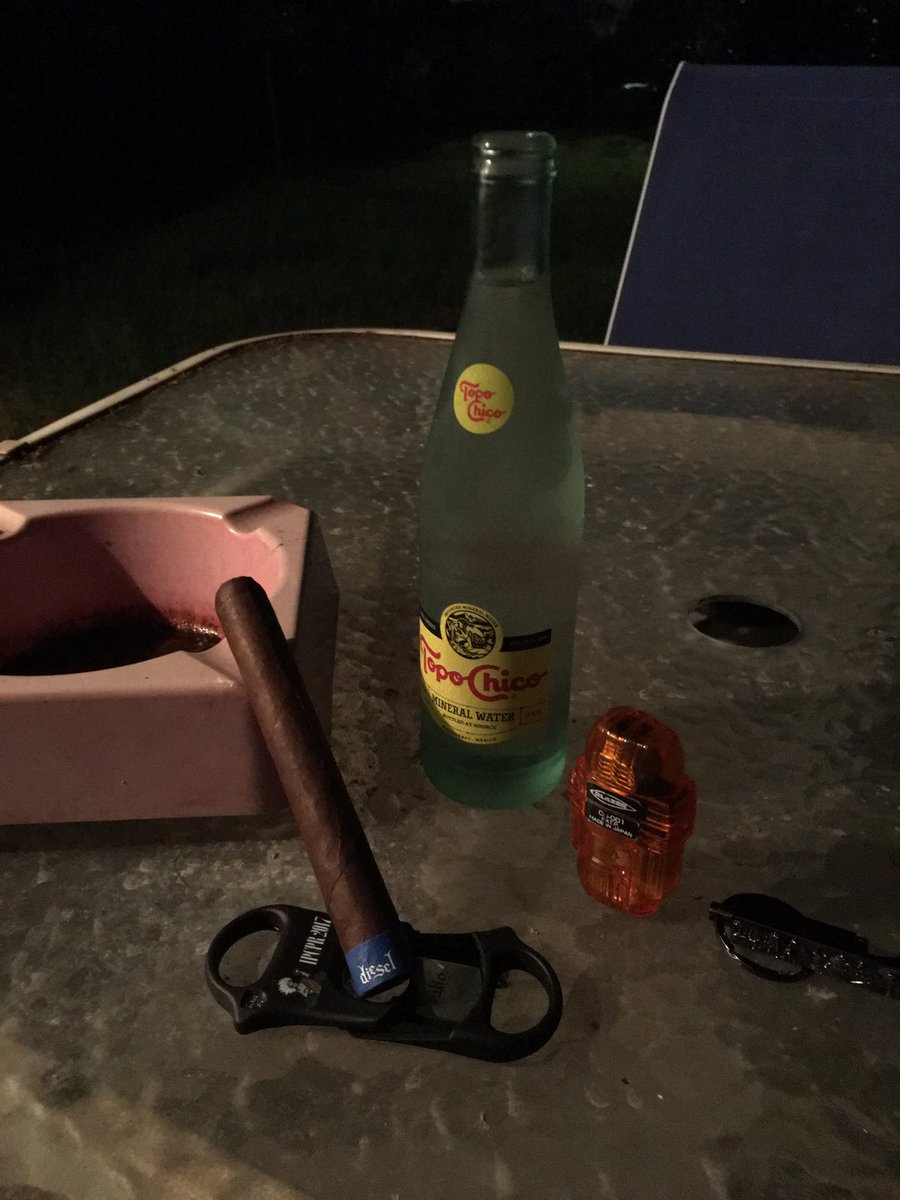 A nice strong bite of tobacco greets you from the very start, grabbing your collar and yelling, "this is gonna be special, ok?" And it's right. This is a great cigar. Undertones of cocoa provide a nice bed for the tobacco while the peppers play around with your palate. The burn is nice and even with a firm light grey ash.
When two great cigar makers team up you can expect great things. This cigar has the consistency of a General with the complexity of an AJ Fernandez. While that may sound somewhat contradictory, trust me, the end product is outstanding.
At 1/3, hints of cognac sneak in. The peppers are somewhat muted although still present. And the volume of smoke is outstanding. The burn continues to be straight and the ash remains firm. My Topo Chico also does a very good job of keeping the cigar from being overwhelming.
There is absolutely no stinging from the smoke as it passes across the face. At 2/3 I am still impressed by the seamless combination of General and AJ. When you smoke this cigar you will understand how it can be both complex and consistent. The strength combined with the flavors is epic.
Putting it down at one inch, I wish it was a longer cigar so I could continue to enjoy it. 90. Joe Bob says check it out.